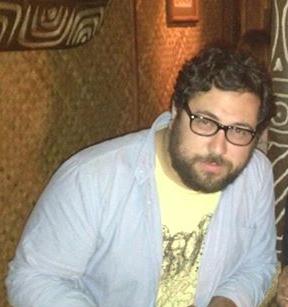 Specialization
:
Determination of catalytic activity in transition metal-oxide and bimetallic Nanoclusters supported on rutile TiO2 single crystals.
Bio
:
Jeremy obtained his Bachelors of Science in chemistry from University of California Santa Cruz in 2011. There he researched microporous metal organic frameworks for nuclear waste clean up under the tutelage of Professor Scott Oliver.  Currently, Jeremy researches catalytic behavior of mass-selected metal-oxide nano-clusters supported on rutile TiO2 by Scanning Tunneling Microscopy, X-Ray Photoelectron Spectroscopy, Auger Electron Spectroscopy and Tempertaure Programmed Desorption/Reaction experiments. Other interests include music, philosophy and sports (Except Quidditch, that's not a real sport).
Publications
:
Fei, Honghan.; Onyango, Tedman M.; Robins, Jeremy C.; Zavalij, Peter Y.; Oliver, S. R. J. "Synthesis and Magnetic Properties of a 3-D Nickel Hydroxide Capped by Succinate" Journal of Materials Chemistry C 2013 (1), 1099-1104.
Fei, Honghan.; Cari, Han.; Robins, Jeremy C.; Oliver, S. R. J. "A Cationic Metal-Organic Solid Solution based on Co(II) and Zn(II) for Chromate Trapping" Chemistry of Materials 2013 25 (5), 647-652.